Our Origin
In 2011, on a dirt lot located right next to the middle of nowhere, I started performing vehicle repairs and maintenance. I worked on fleets and for anyone willing to make the trip out to see me. I have been fortunate to continue learning, improving, and doing what I love my entire career. My entrepreneurial journey has evolved from performing great repairs to creating a business that performs great repairs. The values behind it though have not changed.
In fact, not only has our implementation and turnaround time improved, but we work on making a better experience for every customer, every time.
     Levon Arnold
     Owner & President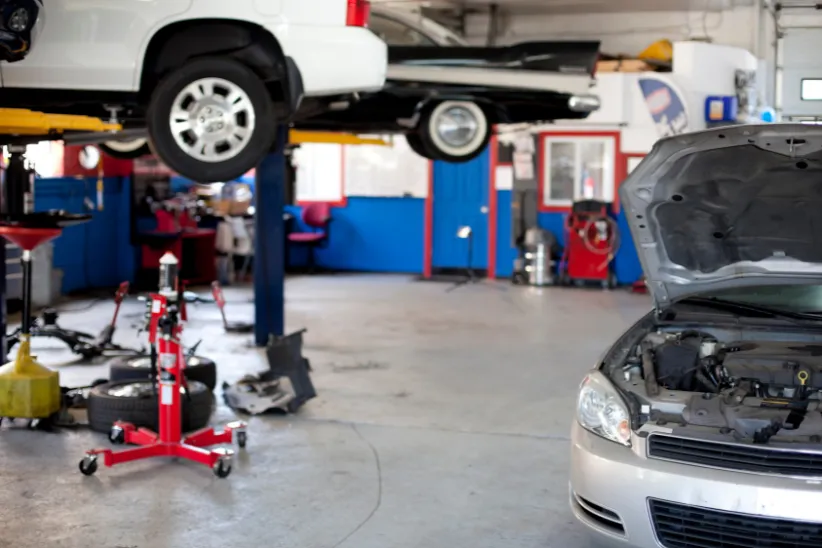 Long Arm Mechanics Founding Intent
I first had the idea to start Long Arm Mechanics when I was nine years old. At the time, I thought it would be easy to devote the upcoming years of my life to it. Back then, 20 years seemed like an eternity. It was not easy, but 20 years later, Long Arm Mechanics was founded.
"Pursue one great decisive aim with force and determination." ~ Carl Von Clausewitz
On a trip to Africa, I decided I was ready to take the entrepreneurial leap of faith. I committed to the commercial launch of Long Arm Mechanics. I knew it would be a difficult path — I wasn't even 30 years old! My intent to guarantee a "quality over quantity" business model would mean starting from scratch. Six months later, I took advantage of an opportunity to buy some equipment and lease the building from a former German specialty repair shop. It paid off.
"The pessimist sees difficulty in every opportunity, the optimist sees the opportunity in every difficulty" ~ Winston Churchill.
Further Training
Long Arm Mechanics has taken a proactive approach to keep an awesome team. We have high certification standards and we work with employees to develop a growth plan. We value continuing education through school, training, and recertifications. Thus, Long Arm Mechanics provides an annual allowance to encourage further training.
This allows us to stay up to date on modern vehicles and emerging technologies. It also helps Long Arm Mechanics keep an awesome team; a team that wants to deliver amazing service! Stop by and learn even more about us.
Our Start-up Timeline
"Pursue one great decisive aim with force and determination." ~ Carl Von Clausewitz
2011
Getting Started
Our first year in business began on a dirt lot in Eagle Idaho doing fleet repairs and servicing regular customers that were willing to make the journey. Many did.
2012
Expand to Founders Home Garage
New location is more centrally located in Boise Idaho. Founder finished ASE Certification goals with completion of 12, including master certification, and advanced diagnostics.
2013
Expand Founders Garage
Due to increased demand, owners garage is expanded. Customer base builds fast, and word-of-mouth becomes the foundation of Long Arm Mechanics growth.
2014
Hire First Employee
Continued growth requires additional help. Nights and weekends are spent growing customer base and developing early processes and procedures. The busy season sees multiple vehicles serviced per week, from basic oil changes to major repairs.
2015
Commercial Expansion
Founder leaves profitable day job, following his passion to be a small business owner, and takes a leap of faith into full time self employment. Purchase tools and equipment from a German specialty shop. Expand to a commercial building with 4 vehicle lifts.
2016
Laying the Foundation
Became a NAPA AutoCare Center, offering a 24 month, 24,000 mile nationwide warranty. Founded Boise Auto Salon, our detailing business partner. Founder commits to a percentage of profits going towards helping local community. This commitment eventually grows into the Green Light Outreach ProgramFree. Auto Repair Referral program was introduced.
2017
Best of the Treasure Valley
Competing against large dealerships & car wash chains we placed twice in Best Of Treasurer Valley: Long Arm Mechanics wins 2nd place. Boise Auto Salon wins 3rd place
2018
Begin Digital Shop Integration
Several growth periods occur to integrate digital capabilities. Digital Vehicle Inspections, Switching Operating systems, Computer network upgrade, and much more.
2019
Fully Integrated Digital Shop
Complete digital Integration Using new software and sending photos to customers so they know what needs to be fixed and what doesn't. Owner, Levon Arnold, won a Synchrony Pillars award for his community outreach efforts. Because of this he is on the cover of the November 2019 issue of Inc. Magazine.