Ready for Exceptional Car Care?
What You Can Expect From Our Service
Finding an automotive repair shop that you can trust can be intimidating. With us, you can expect honest, detailed, and transparent service. 
We want you to choose Long Arm Mechanics because we help you make informed decisions and provide excellent service
. Here are some other reasons 
we think
 you should choose us:
We include photos and videos for every service we recommend on your Vehicle Health Report
. 
We also use that information to keep you up-to-date on when your regular maintenance is due.
Breaking from the industry standard and focusing on "quality over quantity" as a business model has really helped us set a new standard. You should choose Long Arm Mechanics because we truly believe Every Car Counts, Not More Car Count.
Focused on your convenience
Our goal is to make the stressful process of auto repair easier than ever. Here are a few things we provide to ensure customer convenience:
Secure After Hours Key Drop
Online Scheduling & Appointment Reminders
Courtesy Digital Vehicle Health Report
Courtesy Digital Vehicle Health Report
Service Reminders & Follow-ups
At Long Arm Mechanics, we value our community. Thus, we know we have a social responsibility to uplift, and support our local community and community members. We do this by helping those in need via our Green Light Outreach Program. We also support local businesses here in Boise, Garden City, and Meridian by buying and shopping locally because where you spend your money matters. Your business allows us to continue our community efforts.
Long Arm Mechanics uses the same software as dealerships to deliver the best possible service to our customers. We have customized our Digital Vehicle Inspections to deliver personalized Vehicle Health Reports for every customer, every vehicle, every time.
As a digital shop, we have built our process around you, our customer. We want to provide excellent service and outstanding work. We do that through our process. See the steps below that show how we stand out from other paper-based shops.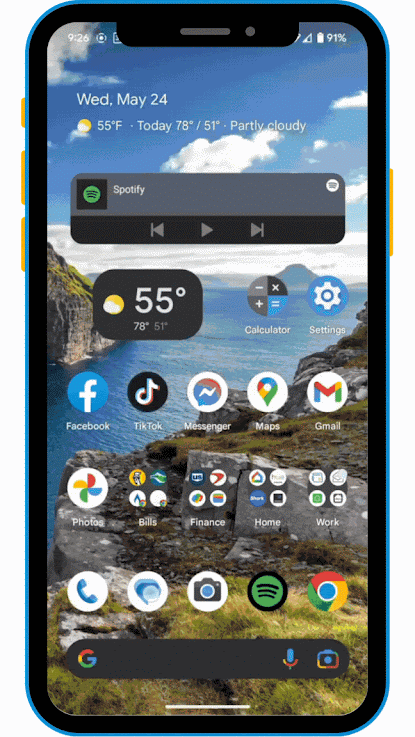 Step One



Acknowledge & Listen
When you schedule your appointment, we gather as much information as possible so our technicians can better diagnose and address your concerns.
Step Two



Drop Off
Whether you're handing us the keys, using our secure after-hours key drop, or having your vehicle towed in, we offer flexibility when dropping off your vehicle with us. When dropping off, we confirm your concerns and gather any additional information to better help our technicians.
Step Three



Testing & Inspection
When you bring your vehicle to us for a specific concern, we want to make sure we're addressing that concern in all of its complexity.
Step Four



Approval
Our sales process is not sales at all; it's education. We'll prioritize everything, and include educational pictures and videos. Whether you prefer texts or email, you can easily share your digital estimate and Vehicle Health Report with friends or family. Call, text, or email with your approval then we can get started!
Step Five



Pickup
After we're finished performing our final inspections and courtesy wash on your vehicle, it's parked on our finish line. We'll notify you via text, email, or phone. 
Step Six



Follow Up
We make an upcoming or immediate recommendation on our Vehicle Health Report, based upon your annual mileage (calculated from the mileage on all your visits) and the severity of the recommendation. We'll remember for you and send you a reminder!
That's part of our "Complete Customer & Car Care."